Mouse Monoclonal Antibody to Bcl2(Clone :BS94)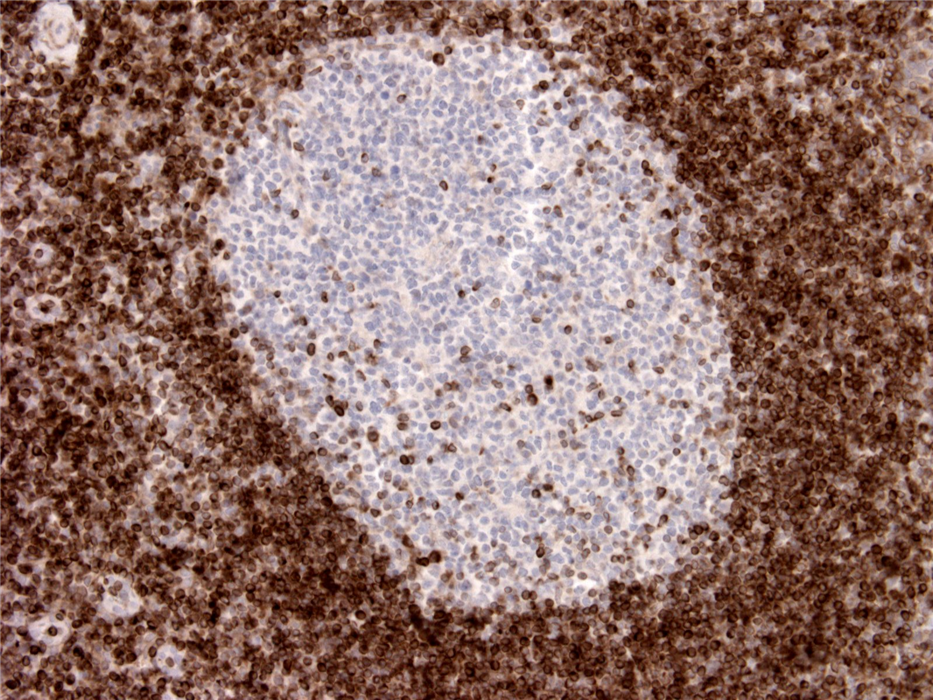 Figure-1: Tonsil (Figure-1) and lymph node sections (Figure-2, figure-3) have been stained using BCL2 antibody (Clone: BS94) with 1:200 dilution. All peripheral lymphocytes should be labelled and the germinal center should be negatively stained from tonsil sections. Only the few scattered T-cells should be stained (Figure-2, figure-3). Mantle cell lymphoma stained strongly with membranous staining pattern.
Roll over image to zoom in
---
| | |
| --- | --- |
| Content : | TRIS with 0.03% sodium azide, pH7.2 |
| Storage condition : | Store at 4°C |
Immunohistochemical Analysis :-1:200
For Research Use Only. Not for use in diagnostic/therapeutics procedures.
| | |
| --- | --- |
| Subcellular location: | Mitochondrion outer membrane, Nucleus membrane, Endoplasmic reticulum membrane |
| Post transnational modification: | Monoubiquitinated by PRKN, leading to increase its stability. Ubiquitinated by SCF(FBXO10), leading to its degradation by the proteasome. |
| Tissue Specificity: | Expressed in a variety of tissues. |
| BioGrid: | 107068. 102 interactions. |
There are currently no product reviews
---
Customers who purchased this product also purchased