Anti-2B4 antibody(DM70), Rabbit mAb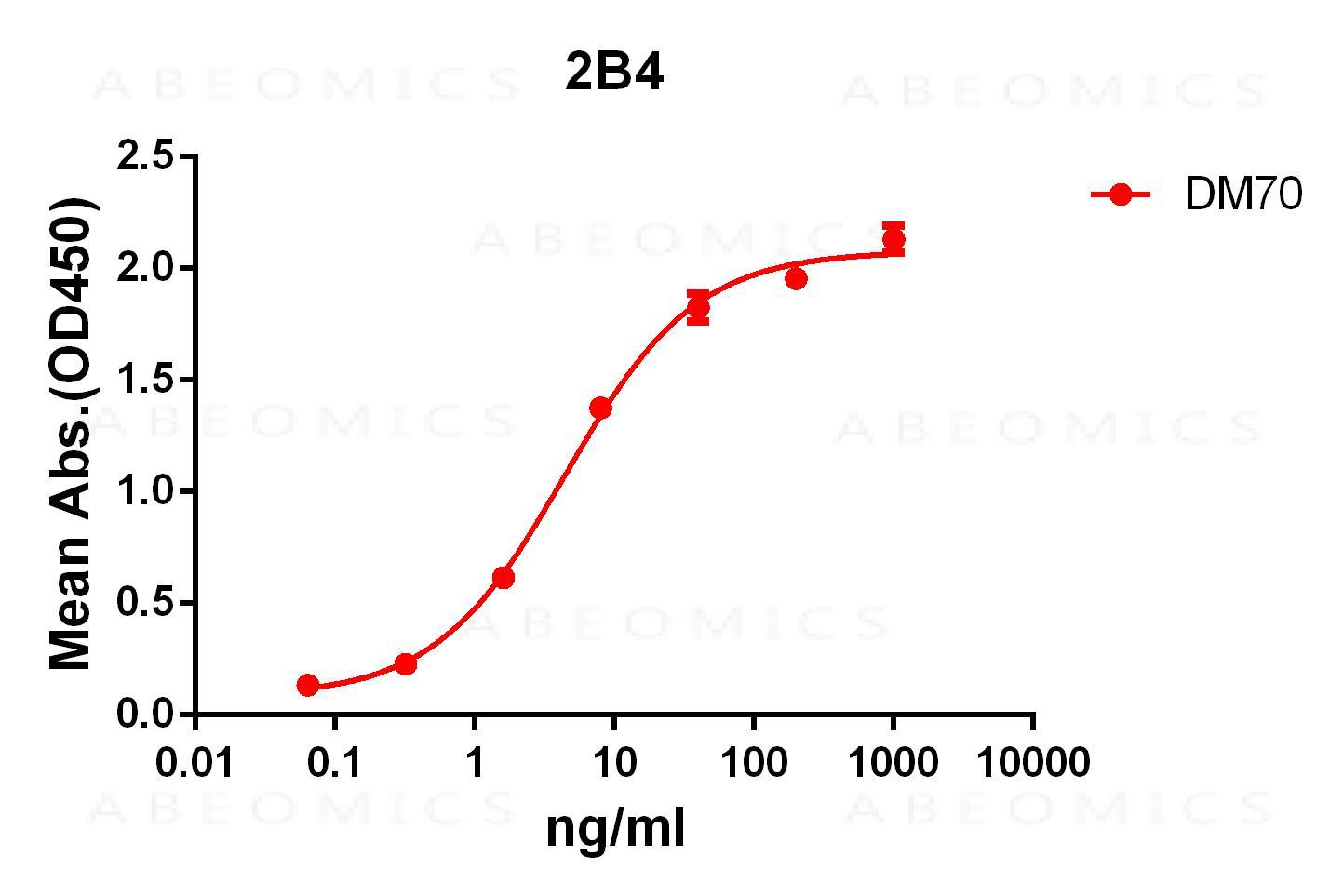 Figure 1. ELISA plate pre-coated by 2 µg/ml (100 µl/well) Human 2B4 protein, mFc-His tagged protein can bind Rabbit anti-2B4 monoclonal antibody (clone: DM70) in a linear range of 1-100 ng/ml.
Roll over image to zoom in
---
Amount :
100 µg
Isotype :
Rabbit IgG
Purification :
Purified from cell culture supernatant by affinity chromatography
Content :
Preservative: 0.1% Procline 300
Constituents: 50% Glycerol; PBS,pH 7.4; 0.1% BSA
Not Sterile
Storage condition :
Store at -20°C for 12 months (Avoid repeated freezing and thawing)
| | |
| --- | --- |
| | |
| Alternative Name : | CD244,2B4,SLAMF4,NKR2B4,NAIL,h2B4 |
| Immunogen Information : | Recombinant human 2B4 (Cys22-Ala221) produced by using human HEK293 cells |
This gene encodes a cell surface receptor expressed on natural killer (NK) cells (and some T cells) that mediate non-major histocompatibility complex (MHC) restricted killing. The interaction between NK-cell and target cells via this receptor is thought to modulate NK-cell cytolytic activity. Alternatively spliced transcript variants encoding different isoforms have been found for this gene.
Recommended Dilutions ELISA 1/5000-10000;FACS 1/100
For Research Use Only. Not for use in diagnostic/therapeutics procedures.
There are currently no product reviews
---
Customers who purchased this product also purchased