Anti-CTLA-4 antibody(DM50), Rabbit mAb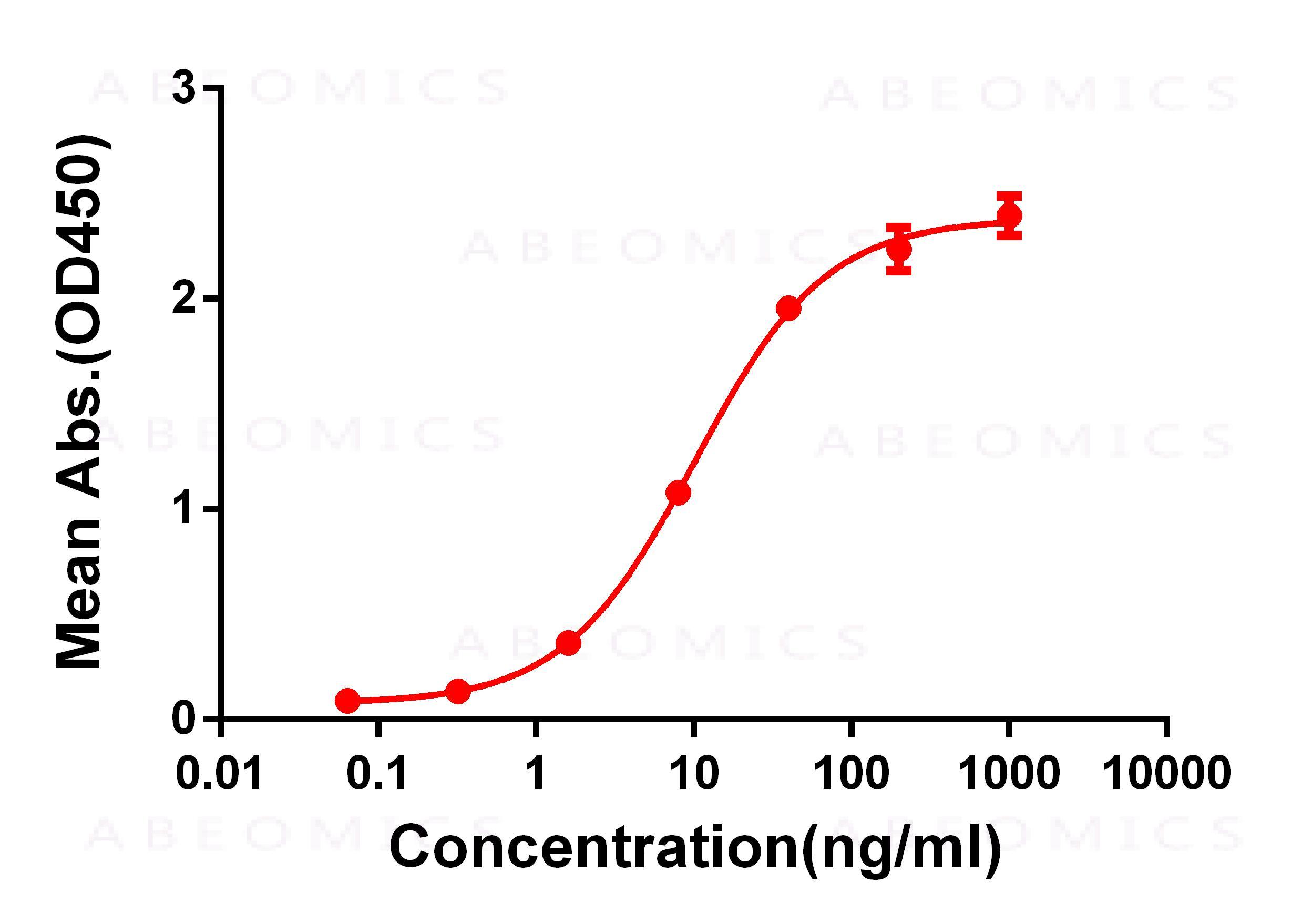 Figure 1. ELISA plate pre-coated by 2 µg/ml (100 µl/well) Human CTLA4 protein, mFc-His tagged protein can bind Rabbit anti-CTLA4 monoclonal antibody (clone: DM50) in a linear range of 1-100 ng/ml.
Roll over image to zoom in
---
Amount :
100 µg
Isotype :
Rabbit IgG
Purification :
Purified from cell culture supernatant by affinity chromatography
Content :
Preservative: 0.1% Procline 300
Constituents: 50% Glycerol; PBS,pH 7.4; 0.1% BSA
Not Sterile
Storage condition :
Store at -20°C for 12 months (Avoid repeated freezing and thawing)
| | |
| --- | --- |
| | |
| Alternative Name : | CTLA4, CD152 |
| Immunogen Information : | Recombinant human  CTLA4(Gln36-Ser161) produced by using human HEK293 cells |
Leukocyte surface antigen CD47 is also known as Antigenic surface determinant protein OA3, Integrin-associated protein (IAP) and Protein MER6. CD47 contains 1 Ig-like V-type (immunoglobulin-like) domain. CD47 is very broadly distributed on normal adult tissues. CD47 has a role in both cell adhesion by acting as an adhesion receptor for THBS1 on platelets, and in the modulation of integrins and plays an important role in memory formation and synaptic plasticity in the hippocampus by similarity. CD47 is the receptor for SIRPA, binding to which prevents maturation of immature dendritic cells and inhibits cytokine production by mature dendritic cells. CD47 Interaction with SIRPG mediates cell-cell adhesion, enhances superantigen-dependent T-cell-mediated proliferation and costimulates T-cell activation.
Recommended Dilutions ELISA 1/5000-10000;FACS 1/100
For Research Use Only. Not for use in diagnostic/therapeutics procedures.
There are currently no product reviews
---
Customers who purchased this product also purchased