Anti-Mammaglobin (SCGB2A2) (Breast Cancer Marker) Monoclonal Antibody(Clone: MGB1/2682R)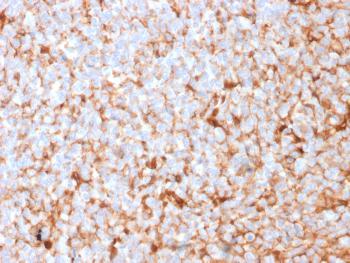 Fig. 1: Formalin-fixed, paraffin-embedded human Breast Carcinoma stained with Mammaglobin Recombinant Rabbit Monoclonal Antibody (MGB1/2682R).
Roll over image to zoom in
---
| | |
| --- | --- |
| Amount : | 100 µg |
| Isotype : | Rabbit IgG |
| Content : | 200 µg/ml of Ab Purified from Bioreactor Concentrate by Protein A/G. Prepared in 10mM PBS with 0.05% BSA & 0.05% azide. Also available WITHOUT BSA & azide at 1.0mg/ml. |
| Storage condition : | Antibody with azide - store at 2 to 8°C. Antibody without azide - store at -20 to -80°C. Antibody is stable for 24 months. Non-hazardous. |
Mammaglobin is a 93 amino acid glycoprotein with homology to other secretoglobin-uteroglobin family members. It was originally identified as a breast cancer restricted biomarker by differential screening. Mammaglobin related to secretoglobin family that includes human uteroglobin and lipophilin. Mammaglobin antibody stains cytoplasm of normal breast epithelial cells as well as primary and metastatic breast carcinomas. Mammaglobin expression is absent in prostate, kidney, colon, rectum, small intestine, stomach, pancreas, lung, and thyroid tissues.Mammaglobin may be used as part of an immunohistochemical panel for determination of metastatic breast carcinoma and tumor of unknown primary origin.
Western Blot (1-2µg/ml); Immunohistochemistry (Formalin-fixed) (0.1-0.2µg/ml for 30 min at RT)(Staining of formalin-fixed tissues requires boiling tissue sections in 10mM citrate buffer, pH 6.0, for 10-20 min followed by cooling at RT for 20 minutes)Optimal dilution for a specific application should be determined.
For Research Use Only. Not for use in diagnostic/therapeutics procedures.
There are currently no product reviews
---
Customers who purchased this product also purchased