Anti-SARS-CoV-2 RBD antibody(DM26), Rabbit mAb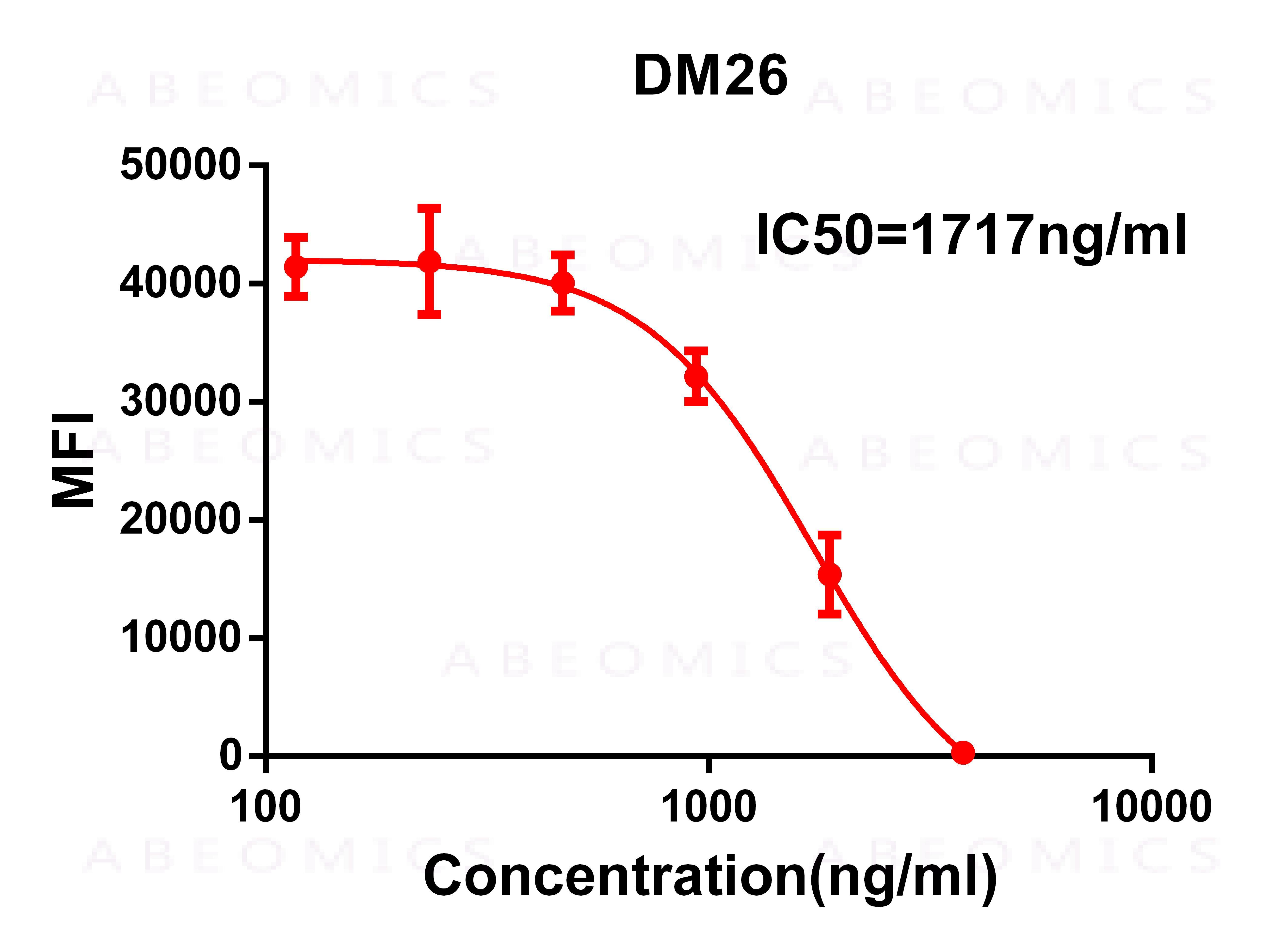 Figure 1. Competition FACS assay demonstrating Rabbit anti-RBD monoclonal antibody (clone: DM26) blockade of SARS-CoV-2 (COVID-19) S protein RBD (1µg/ml, ) binding to Expi 293 cell line transfected with human ACE2. IC50=1717ng/ml. The Y-axis represents the geometric mean fluorescence intensity (MFI) while the X-axis represents the concentration of IgG used.
Roll over image to zoom in
---
Amount :
100 µg
Isotype :
Rabbit IgG
Purification :
Purified from cell culture supernatant by affinity chromatography
Content :
Preservative: 0.1% Procline 300
Constituents: 50% Glycerol; PBS, pH 7.4; 0.1% BSA
Not Sterile
Storage condition :
Store at -20°C for 12 months (Avoid repeated freezing and thawing)
| | |
| --- | --- |
| | |
| Alternative Name : | SARS-CoV-2 RBD |
| Immunogen Information : | Recombinant SARS-CoV-2 (2019-nCoV) S protein RBD (Arg 319-Phe541) produced by using human HEK293 cells |
SARS-CoV-2 (Severe Acute Respiratory Syndrome Coronavirus 2) also known as Covid19 (2019 Novel Coronavirus) is a virus that causes illnesses ranging from the common cold to severe diseases. The spike protein is a type I transmembrane protein containing two subunits, S1 and S2. S1 mainly contains a receptor binding domain (RBD), which accounts for recognizing the cell surface receptor, ACE2. S2 contains basic elements needed for the membrane fusion. Recent publications indicate that S1-RBD domain can induce virus neutralizing-antibody and T cell response.
Recommended Dilutions FACS 1/100
For Research Use Only. Not for use in diagnostic/therapeutics procedures.
There are currently no product reviews
---
Customers who purchased this product also purchased